Traverse City, Michigan: Proving Its Never Too Cold to Enjoy and Outdoor Movie!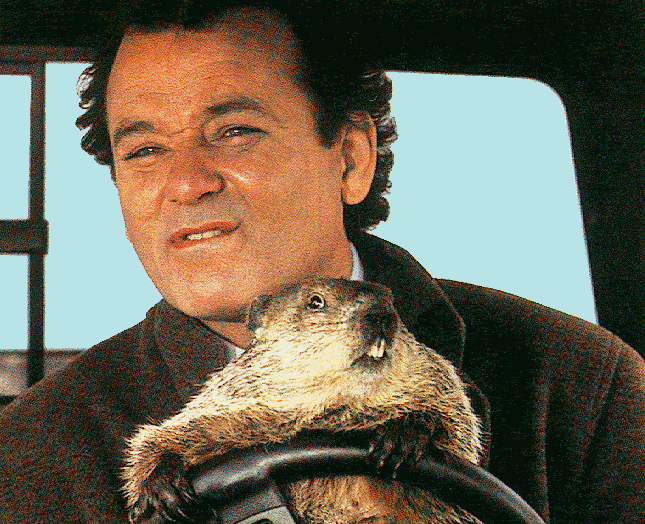 An out of the gate with a line-up that any other festival would be lucky to have in their fifth year, not their first! How about this for our live shows?
--The legendary comedy icon, Roseanne Barr, in concert.
--The founding father (and mother) of independent cinema, the outrageous John Waters, performing his acclaimed one-man show, "This Filthy World -- Dirtier and Filthier." -- The man who finds more comedy material in Traverse City than he does fudge, Mr. Jeff Garlin, star of HBO's "Curb Your Enthusiasm." -- The brilliant comic Mike Birbiglia, performing his comedy stand-up show that has been selling out across the country. -- A comedian who will have you laughing till you fall in the Bay, the incredible and irreverent JB Smoove (he also plays Larry David's houseguest on "Curb Your Enthusiasm"). -- You heard it here first: everybody we talk to in Hollywood says she's gonna be the next big mega-star of comedy: Whitney Cummings. -- From the Windy City, Mike Toomey, with his one-man show "TV&Me." -- The sketch comedy duo, also from Chicago, "Teenager of the Year." -- And the best improv you'll ever see, veterans of the renowned "Second City," TJ & Dave. All of that and more, coming your way in just a little over two weeks, right here in Traverse City -- complements of your own non-profit Traverse City Film Festival! And speaking of films, we've got some great comedies we'll be showing on the silver screen at the State during the comedy fest: -- A sneak preview of a big Hollywood comedy that many are saying will be the comedy hit of the summer, a la "The Hangover" (it's so big, we can't even say its name, but you'll be the first in the world to see it!). -- The first ever outdoor film festival, in the middle of friggin' winter! Ok, it's not really a festival, it's just one film, but we're really going to show it outdoors, no matter how much snow, no matter how low below zero it goes! Let's show the world what we're made of here in TC. Bring your chairs, your hot seats, your ice fishing gear, your frostbite first aid kit. The movie? Maybe the best comedy ever, and one of the only films ever made that is set in the month of February -- "Groundhog Day." -- A classic silent film comedy, Buster Keaton in "The Cameraman." Playing along on the organ, in person, Mr. Steven Ball of Ann Arbor's Michigan Theatre. -- Traverse City Comedy Shorts Contest, two hours of the most hilarious short films we've found from around the world -- and you'll be the judge. We also have a couple great events for the kids: -- We'll have a wonderful surprise comedy film for kids on Saturday morning at the State Theatre. -- And we'll have a special treat for the kids and people of all ages Saturday afternoon and Sunday morning: ComedySportzKids, improvisational comedy played like a competitive sport, complete with lots of audience participation from the kids. That's probably enough, but we've got more: -- An opening night party where you can meet, up close and in person, some of our comedy stars. -- On Friday and Saturday at midnight, we'll turn the lower level of Horizon Books into a free "after-hours" comedy club with Jeff Garlin hosting a number of surprise guests in something he calls his "Late Night Combo Platter." These events will not be ticketed -- we'll let in the first 100 or so people who line up. -- On Saturday afternoon, Jeff Garlin will sign copies of his new book, "My Footprint: Saving the Planet One Pound at a Time," at Horizon Books. -- And on Saturday afternoon we'll salute the comedy site created by Will Ferrell, "Funny or Die," by showing a compilation of their greatest internet video hits. The schedule for these events, as it stands now, is below. We have several To Be Announced slots, and we'll let you know when those are filled. Most events will run 90 minutes or less, so you should be able to catch back to back events. We're keeping the ticket prices reasonable so that there will be something for everyone -- events will be priced at $9, $15, $20, $25, or $30, and we'll have some free events, too. ComedySportzKidz will be $5 for kids and $10 for adults. The venues will be the same places we used for our first film fest: the State Theatre, the City Opera House and the Old Town Playhouse. We'll add Horizon Books, and the free outdoor movie -- the "Traverse City Film Festival on Ice" -- will be held in the Wade Trim parking lot around the corner from the State Theatre on Park Street. We have plans in place so you won't have to stand outside in line in the cold for hours on end waiting to get inside. More on that later. Some people have asked if the comedy shows will be appropriate for all ages. The simple answer to that is no. Just about everything is OK for most kids ages 16 and up. Parents will need to make up their own minds about the maturity level of children who are younger. Mike Toomey's one-man show is OK for all ages, and so is ComedySportzKidz. Most of the movies will have ratings on them. We hope that helps.
Michael Moore,В Jeff Garlin
source-http://www.mynorth.com/My-North/February-2010/Schedule-for-the-2010-Traverse-City-Comedy-Arts-Festival/
Join our mailing list
Get the latest outdoor cinema updates and benefits straight to your inbox