Siegen, Germany: Siegener Open Air Kino -Open Air Cinema in Siegen, Germany
"Wenn jetzt noch das Wetter mitspielt, ist alles perfekt . StadtrГ¤tin Birgitta RaderВ­maВ­cher kann schon jetzt den StartВ­schuss zum 12. Open Air Kino am Siegener SchlossВ­platz kaum erwarten. Zu Recht. WГ¤hrend Tom Hanks die Illuminati jagt, ist Harry Potter auf der Suche nach dem Halbblutprinz. Der Womanizer bekommt Besuch von den Geistern seiner Ex-Freundinnen und Batman vom diabolischen Joker. In all diese Geschichten und in noch viele können Kino-Liebhaber ab dem 31. Juli wieder auf dem Schlossplatz eintauchen. Gezeigt werden die besten und erfolgreichsten Filme der letzten und aktuellen Kinosaison. "Das Programm hat es wirklich in sich , ist Organisator Martin Horne stolz auf die Zusammenstellung. Den Auftakt macht Wall-E, ein rГјhrender Animationsfilm vom Regisseur von "Findet Nemo , Гјber einen kleinen Haushaltsroboter, der sich in die Androidin Eva verliebt und ihr ins Weltall folgt. Mysteriös wird es am 8. August mit Dan Browns Verfilmung von "Illuminati , in der Tom Hanks als Symbologe Robert Langdon die Welt zum zweiten Mal vor einer Katastrophe bewahrt. Clint Eastwoods Film "Gran Torino dagegen begeistert mit packender Dramatik. "Home - Der Film schockiert mit drastischen GegensГ¤tzen zwischen der in wundervollen Bildern dargestellten Schönheit der Natur und dem Elend, das die dekadente Lebensweise der modernen Welt verursacht. Die französische Naturdokumentation, die von zahlreichen Sponsoren finanziert wurde, wird am 22. August kostenlos aufgefГјhrt.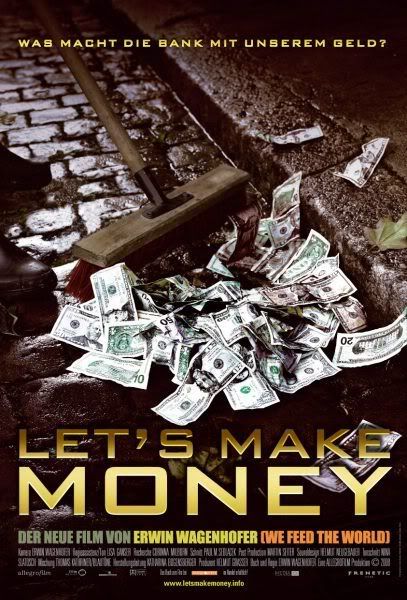 Г"hnlich schockierend ist der Dokumentarfilm "Let's Make Money , in dem fГјhrende Wirtschaftsvertreter schonungslos offenlegen, wie Raubbau an gesunden Unternehmen begangen wird und mit welcher Skrupellosigkeit internationale Investoren Menschen und Rohstoffe ausbeuten und dabei noch Kleinanleger um ihr Geld bringen. In Zusammenarbeit mit der Berlinale zeigt das Siegener Open Air Kino "John Rabe , mit Ulrich Tukur in der Rolle des "Oskar Schindler von China , einem deutschen Kaufmann, der im 2. Weltkrieg seinen Einfluss nutzt, um die chinesische Zivilbevölkerung gegen Japan zu verteidigen. Einen weiteren Höhepunkt bildet Finchers Oscar-prГ¤mierter Film "Der seltsame Fall des Benjamin Button , mit Brad Pitt und Cate Blanchett in den Hauptrollen. Nach dem riesigen Erfolg im letzten Jahr macht in diesem Jahr zum dritten Mal die "European Outdoor Filmtour Station in Siegen. Gezeigt werden 10 Kurzfilme Гјber Extremsport aller Art. AbschlieГџend wird Heath Ledger in seiner letzten Rolle in Christopher Nolans "The Dark Knight zu sehen sein, in dem Ledger als Batmans Widersacher und Bösewicht "Joker eindrucksvoll brilliert. FГјr kГјhle GetrГ¤nke und frisches Popcorn ist wie in jedem gesorgt. Und falls das Wetter mal nicht mitspielen sollte, besteht an einigen Tagen die Ausweichmöglichkeit ins Medien- und KulturhausLyz oder die Vorstellung des betreffenden Films erfolgt zu einem Ersatztermin. Weitere Informationen zu allen Filmen, Terminen und Preisen gibt es im Internet unter
www.siegener-openairkino.de
Das Programm auf einen Blick:
31. Juli: Wall•E 1. August: Mamma Mia! 7. August: Der Womanizer 8. August: Illuminati 9. August: Let's Make Money 14. August: Slumdog Millionär 15. August: Star Trek XI 16. August: Willkommen bei den Sch'tis 20. August: European Outdoor Filmtour 21. August: Ice Age 3 22. August: Home - der Film 23. August: Radio Rock Revolution 26. August: Paris, Paris 27. August: John Rabe 28. August: Harry Potter und der Halbblutprinz 29. August: State of Play - Stand der Dinge 30. August: Chocolat 3. September: Gran Torino 4. September: Der seltsame Fall des Benjamin Button 5. September: The Dark Night
Source: "Siegener Open Air Kino" -Sauerland Kurier. Read full article at: http://www.sauerlandkurier.de/siegener-open-air-kino-sauerlandkurier_kat145_id89715.html#
.
Join our mailing list
Get the latest outdoor cinema updates and benefits straight to your inbox