Kerala, India: International Film Festival Inaugurated in Grand Manner with Open Air Theater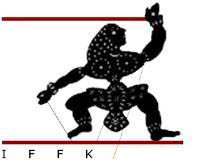 The 14th IFFK, (

International

Film

Festival

of Kerala), which was held from December 11 to 18, 2009, was attended by a large number of delegates. The event was inaugurated in a grand manner on December 11 at the Nishagandhi open air theatre in Thiruvananthapuram. Veteran filmmaker Mrinal Sen, who has some die-hard admirers in Kerala too, lit the inaugural lamp after which Turkish film, A Step Into Darkness, directed by Atil Inaq was screened. Over 160 films were screened, in different sections, with the competition section featuring 14 entries. The 'World Cinema' category was as much the centre of attraction as the Competition Section. The 'Indian Cinema Now' section and the 'Malayalam Cinema Today' section too drew crowds. The other sections included 'Contemporary Masters' section with films by Raul Peck and Pen-ek Ratanaruang and retrospective films of Mexican director Arturo Ripstein, Japanese 

filmmaker

Mikio Naruse, French director Jaques Tati and India's Mrinal Sen and Lohithadas. The '50 years of French New Wave' package proved to be a treat for the real movie buffs while the homage section included films of Murali, Rajan P. Dev, Adoor Bhavani, Shobhana Parameshwaran Nair and K.P. Thomas. Kamala Suraiyya (Madhavikutty) was also remembered in the festival with Mazha, a film based on her short-story. The 14th IFFK drew to a close with the grand closing ceremony held on December 18, at which the awards were announced. The Indonesian film Jermal, directed by Ravi Barwani and the Iranian film About Elly, directed by Asghar Farhadi shared the Golden Crow Pheasant (Suvarna Chakoram). True Noon (Tajikistan), directed by Nosir Saidov, got the Silver Crow Pheasant for the Best Director and My Secret Sky from South Africa, directed by Madoda Ncay- iyana, won the Silver Crow Pheasant for the Best Debut Director. Audience award also went to True Noon while A Fly In Ashes by Argentinean filmmaker Gabriela David got the FIPRESCI Award for the Best Film. Paththaam Nilayile Theevandi, directed by Joshy Mathew won the FIPRESCI Award for the Best Malayalam film. Paresh Mokashi's Harishchandrachi Factory got the Hassankutty Award for the Best Indian Debut Director and Kerala Cafe got the NETPAC Award for the Best Malayalam film. The Indonesian film Jermal also won the NETPAC Award for the Best 

Asian

film

in the competition section.
Those at the helm of affairs, including the Chalachitra Academy Chairman and IFFK Festival director K.R. Mohanan, the Chalachitra Academy Vice Chairman V.K. Joseph, the Academy Secretary and IFFK Executive Director Dr. K.S. Sreekumar and the IFFK Deputy Director andВ 

Artistic

Director

Bina Paul Venugopal were also present. The festival was a grand success, thanks to the efforts of the Kerala State Chalachitra Academy, the Cultural Affairs Ministry and the zestful participation of the delegates and the guests.
Unni R. Nair
source-http://www.screenindia.com/news/a-good-selection-of-films/564104/
Join our mailing list
Get the latest outdoor cinema updates and benefits straight to your inbox