Broome, Australia: Outdoor Cinema Premier just the Beginning for 'Bran Nue Dae'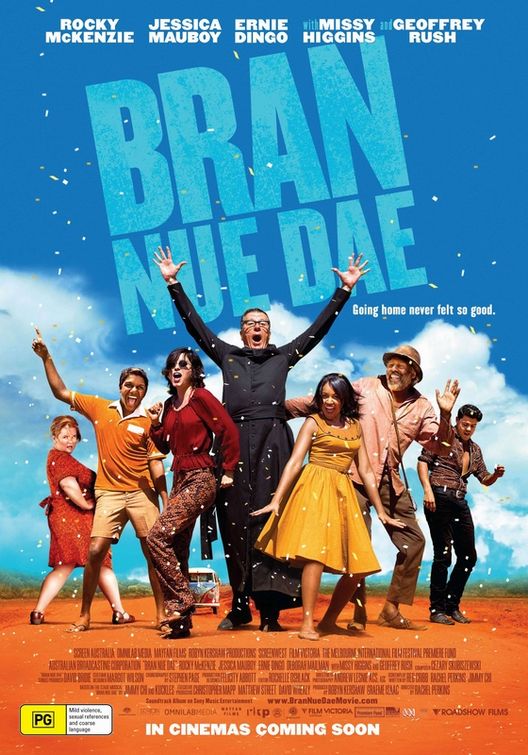 Bran Nue Dae has taken $2.6 million at the box office during its first week making it the second biggest opening of an Australian film over the past year.
The West Australian film based on Jimmy Chi's musical play, starring Ernie Dingo, Geoffrey Rush, Jessica Mauboy and Broome local Rocky McKenzie, premiered at the Broome outdoor cinema on December 10 and has proved a loveable hit nation-wide.
The film took in more than $1.6 million in the first weekend, opening in 231 cinemas around the country on January 14.В  In contrast,В Samson and Delilah took in $199,163 on the first weekend,В Balibo $206, 290 andВ Two Fists, One Heart $96,999.
The biggest local film of the year wasВ Mao's Last Dancer, raking in almost $15 million all up and $2.75 on its opening weekend.
ScreenWest chief executive Ian Booth said the takings madeBran Nue Dae one of the country's most successful films in recent times.
The story of an Aboriginal boy desperate to return home to Broome from a harsh school in Perth features plenty of sing and dance routines, and a cast including some of the country's finest actors alongside pop stars and musicians.
"Bran Nue Dae is connecting with audiences all over Australia," Mr Booth said.
"It's a gem of a film, one to see on the big screen."
And the songs from the musical movie, performed by singers including Mauboy, Dan Sultan and Missy Higgins, were also proving hits on iTunes, with the film's album currently number one soundtrack and in the top 20 albums, he said.
"Broome's Sun Pictures and Sun Cinemas have screened to packed cinemas, and on opening, it was the number one location in Australia," Booth said.
"With the story and songs originating from Broome, much of the filming taking place in Broome, and the film starring Broome teenager Rocky McKenzie, it is not surprising that Broome locals are flocking to see it."
Daile Pepper
source-http://www.watoday.com.au/entertainment/bran-nue-dae-rules-the-box-office-20100121-mo13.html
Join our mailing list
Get the latest outdoor cinema updates and benefits straight to your inbox